IT ALL BEGAN HERE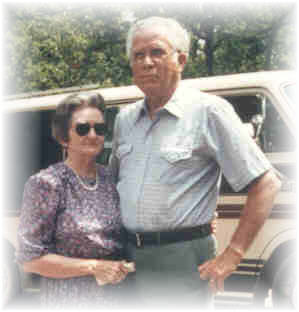 Above, in later years,
are Moyers and his wife, Dean,
who was a big part of his ministry.
The Moyers have both gone on
to meet the Lord.
The church was organized in June 1967.

Charter members were: Henry Stephens, Eudora Stephens, Rev. Charles Moyers, Dean Moyers, Linda Stephens, Jackie Stephens, Thedford (Danny) Rider, Mildred Rider, Allen Rider, Robert (Bob) Baker, Betty Baker, May Hughes, Billy Rider, Cheryn Wright.

There were many children who were too young to be charter members.
After organization, Brother Charles Miller of Desloge, Missouri, was called to be pastor. Under his 25-year leadership the church grew to a steady 200.

Brother Bob Thebeau of Fredericktown was called to pastor in 1992.

Of the charter members, Danny and Millie Rider and Bill Rider remain.